Commercial HVAC Services
All commercial buildings require reliable heating, ventilation, and air-conditioning systems to maintain a comfortable environment. Whether it be installation, service, or maintenance for an office building, school, warehouse, manufacturing plant, restaurant, hotel, or a high-rise building we pride ourselves on quality turnkey solutions for any mechanical project. We quote both plan and specification work as well as offer design-build services.
Our experienced estimating department and highly proficient project management team allows us the confidence to support any project.
"Bohan Contracting has subcontracted ClimateCare for multiple commercial HVAC projects. Anything from running ductwork, installing rooftop units to multi-zone VRF systems they are our go to contractor for any size commercial application. "

− Mark Marek, President (Bohan Contracting)
"I was fortunate enough to have ClimateCare on my last commercial project. XChanger Companies was awarded a fast track job to install several ceiling mounted AHU's & XChanger boxes for a high profile manufacturing company. Time was of the essence and ClimateCare was a key component of completing the job on time. Between coordination, detailed installation, onsite safety, and the fact their crew stuck to their word and worked nights and weekends proved true dedication. The ease of working with their Dir. Of Operations Phil Emrich, made what could have been a difficult project, one that I would go back and do again. "

− Bryan Levy, President, (XChanger Companies)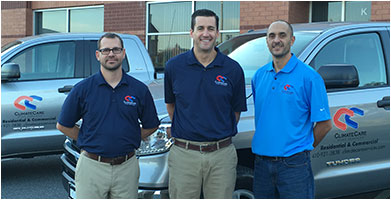 Preconstruction Services:
Detailed estimating services
Vendor relationships to ensure best tier pricing
Detailed budgets
Break-out value engineering options
Electronic product submittals
Pre-construction meetings
Advanced equipment purchasing – long lead time items
Pre-site walk-through
Existing conditions survey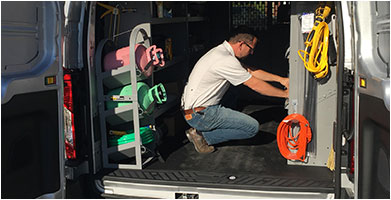 Mechanical Construction Services:
Professional coordination with General Contractor
Timely

  delivery/storage

Qualified project managers
Reliable and trustworthy technicians
Safety protocol
Meeting project deadlines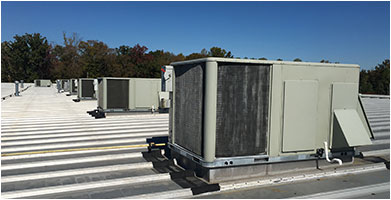 Post Construction Services:
1 year labor warranty on qualified projects
100% customer satisfaction
We do not leave a jobsite until complete
Manufacturer's warranty completion
Final Walk-thru survey
Equipment Served
We service many types of equipment, including:
Variable Refrigerant Systems (VRF)
Rooftop Units
Air Handlers
Unit Heaters
Chillers
Cooling Towers
Boilers
Water Heaters
Fans
Split Systems
Water Source Heat Pumps
Packaged Units
Controls
Sheet Metal Ductwork