ClimateCare is a Proud Mitsubishi Preferred Diamond Contractors

ClimateCare HVAC is proud to have earned Mitsubishi Diamond Preferred status.
CLIMATECARE &
MITSUBISHI PRODUCTS
We achieved this by having a long history of satisfied customers, highly trained technicians, extensive product knowledge and the ability to help design any application. If you are interested in a Mitsubishi ductless or ducted system, we look forward to helping select the best system to meet your needs.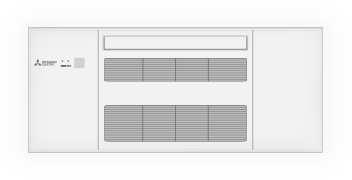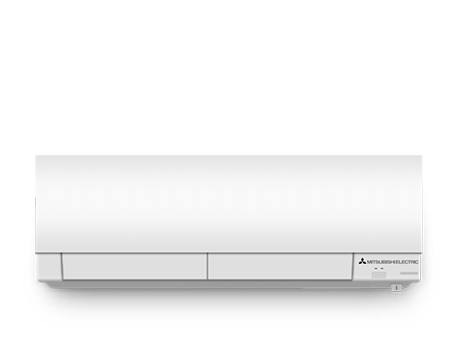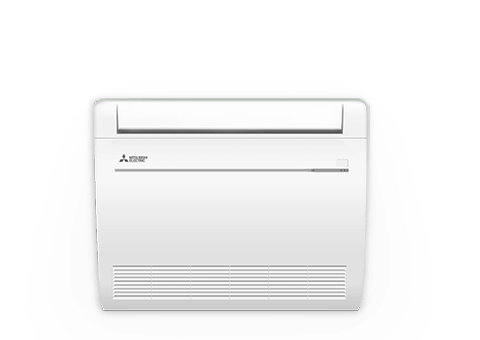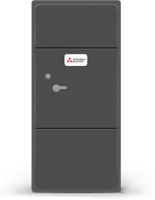 Benefits of Mitsubishi Ductless Solutions
What does it mean to be a Mitsubishi Diamond Contractor?
"Building a Better Business Together"

ClimateCare is proud to have aligned ourselves with Mitsubishi and have achieved Diamond Preferred Contractor status. Our technicians and staff have undergone extensive product installation and service training, have in-depth product knowledge, and consistently perform high-quality installations.
Being a Diamond Preferred Contractor allows ClimateCare to pass along great incentives to our customers. At no extra cost, Instead of a normal 10-year parts warranty, we are able to offer an extended 12-year warranty, competitive pricing, and discounted finance options. Considering the ductless product market is the highest growing HVAC market in the U.S., ClimateCare has made a significant investment in Mitsubishi products, the leading ductless manufacturer in the marketplace.
Perfect solutions for any application
Ductless systems are a great solution for any challenging space. Considering they do not require ductwork, they can practically fit anywhere. They are perfect for historic or older homes that never had central air, townhomes, and row homes that lack space to run ductwork, homes that have improperly designed existing systems that either have a lack of airflow or temperature variations throughout the house. 
Single zone system for a master bedroom

Adding a living space above a garage

Basement renovations

Perfect solution if you are building an addition on your home

She sheds and man caves!

A great solution if you live in a city row home that lacks a central air system
Are you interested in having perfect comfort?
Ductless systems are the ideal solution for anyone looking to achieve perfect conditioned air. Having hot and cold spots in your house is a thing of the past. A ductless system is like having your own personal HVAC system that constantly maintains the exact temperature, no matter what the outdoor temperature is. This product is the perfect fit for households where some individuals prefer to have different temperatures. 
Perfect temperature 24/7/365

Completely customizable solutions for any room

Variable speed blowers that provide conditioned air without notice

Program the thermostat to meet your weekly schedule

Consistent temperature, no matter the size of the room
Sleek, modern and visually appealing
With multiple indoor unit options, ductless systems blend in and are aesthetically pleasing for any environment. If you prefer not to have a wall-mounted unit, indoor units are now made in sleek, modern, and low profile options. Whether you are doing a new construction project, home renovation, or adding on an addition, ductless systems offer endless possibilities. 
Modern wall mounted units that that blend in like chameleons

Ceiling mounted units that are low profile and modern

Floor mounted units  

Systems come in different color options and can be painted to match the room color
EZ FIT Recessed ceiling mounted cassette
Welcome to a new ara of possibilities with the Ez Fit ceiling mounted cassette that fits between a standard 16" wide ceiling joist. Perfect for all ceilings, both new construction or retrofit. 
Low profile, modern and beautiful to look at

Perfect zoned comfort for any space

On board washable filters  

Made with internal condensate pumps to allow for natural draining

Serviceable from the bottom so there is never a need to remove the unit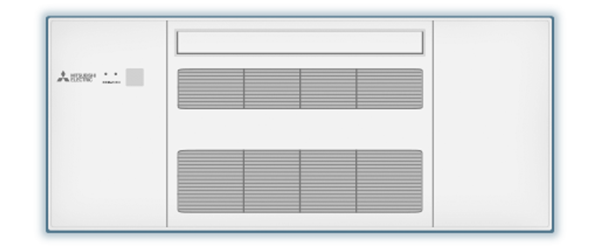 WIFI and Bluetooth Temperature Control
Temperature control options from a handheld remote control, wall-mounted thermostat or simply install an app on your phone and control the comfort of your house from anywhere. Travel for work often? Always arrive home at the temperature you desire. 
Look Closer at a Mitsubishi
Wall Mounted HVAC System
Multi-layer allergen filtration traps dust, allergens and other particles to improve indoor air quality
Supply vents can be adjusted per individual needs
Handheld Remote control, smartphone app or a wall mounted thermostat Way bottom Right!: 3D i-see sensor, uses infrared technology to scan the room and directs air to where occupants are located in a room (available on select units)
Supply air vents across the bottom of the unit